In keeping with Dr. Hazarika's deep and keen interest helping the rest of India and the world the complex history and reality of  the northeast, BHF PUBLISHING will release books and media for publication and distribution in india.
In Assamese
1. BHUPEN HAZARIKAR GIT ARU JIBON ROTH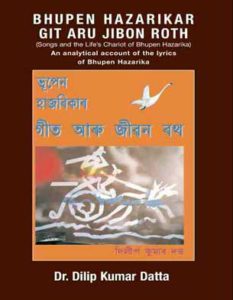 Songs and the Life's Chariot of Bhupen Hazarika
An analytical account of the lyrics of Bhupen Hazarika
in the Assamese Language by
Dr. Dilip Kumar Datta
Emeritus Professor of Mathamatics University of Rhode Island
First Edition
North America and Europe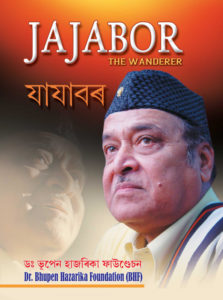 Jajabor, the wanderer
Memorial Volume of Dr. Bhupen Hazarika Foundation(BHF)
4th Death Anniversary of Dr. Bhupen Hazarika
5th November 2015
In English and Assamese:
2. WINGED HORSE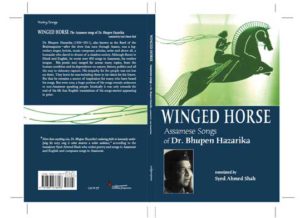 The Assamese Songs of Dr. Bhupen Hazarika translated by Syed Ahmed Shah.
3. DEMYSTIFYING DR. BHUPEN HAZARIKA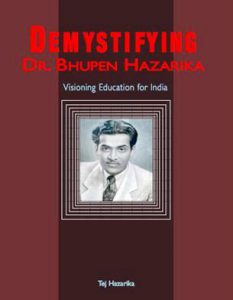 Visioning Education for India
The forthcoming book titled Demystifying Dr. Bhupen Hazarika, subtitle: Visioning Education in India Including a complete reproduction of his 1952 doctoral thesis from Columbia University titled: Proposal for Preparing India's Basic Educators to use Audio-Visual Techniques in Adult Education.